Who are we?
Te Kōtuku Ki Te Rangi was established in 2001 to provide support and care for Māori (and Non-Māori) who experience a mental health disability.
We aim to achieve successful healing and recovery of Tāngata Whaiora (Tāngata Whaiora: a person who is subject of care, assessment and treatment processes in mental health – a person seeking health) through the provision of a range of high quality support and care services. Tāngata Whaiora are at the heart of everything we do.
Currently we care for some 120 Tāngata Whaiora and have 31 kaimahi. We operate under a kaupapa Māori philosophy.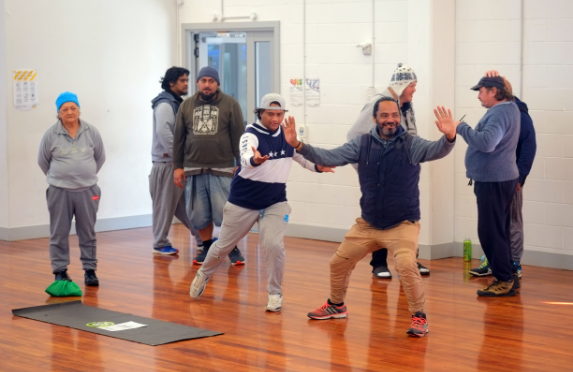 Our Holistic Approach
Te Kōtuku Ki Te Rangi's philosophy towards health is based on a holistic health model, Te Whare Tapa Whā, the four sided house. Each side representing four equal dimensions to life and well-being. ​
Taha tinana (physical health): The capacity for physical growth and development.
​​Taha wairua (spiritual health): The capacity for faith and wider communication. ​​
Taha hinengaro (mental health): The capacity to communicate, to think and to feel.​
Taha whānau (family health). The capacity to belong, to care and to share to be part of their wider whānau.
Te Kōtuku was one of the earliest providers to design, plan and deliver services with Tāngata Whaiora based on this model. We are a non-clinical service but we know the value of addressing basic needs such as secure and safe housing, food and clothing, education, employment, whānau support and removing the barriers to recovery and well-being.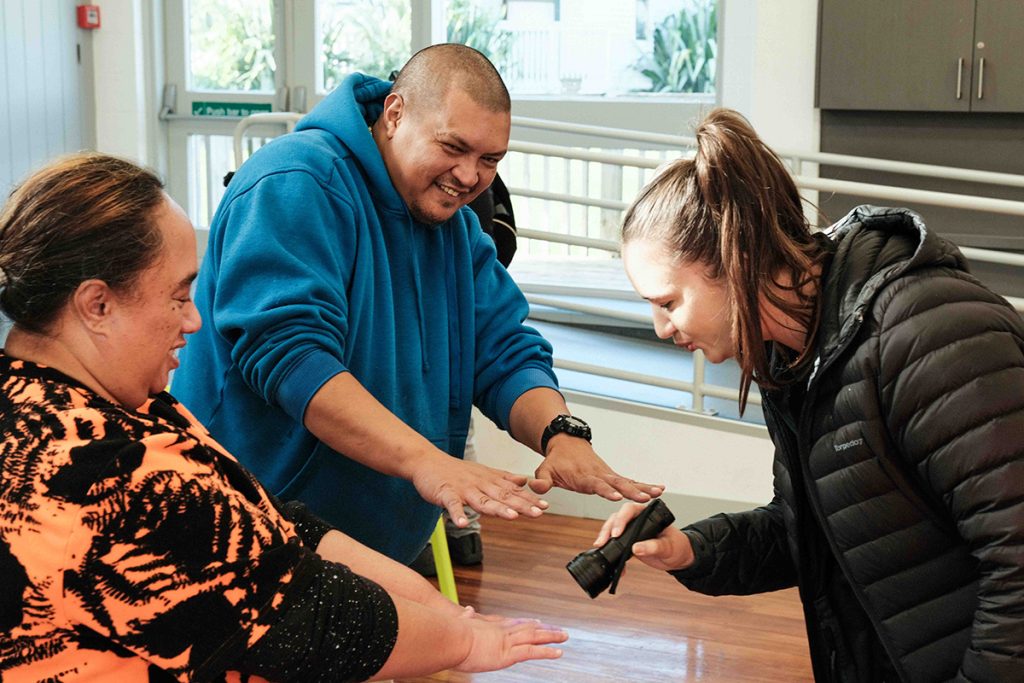 Our Vision
To provide a range of quality services which support recovery and well-being.
Our Mission
Through united strength, vision and concerted commitment to well-being and development,
Tāngata Whaiora can realise their dreams and aspirations.
Ka Whakatopa Te Kōtuku
"The heron soars"
Our logo, te kōtuku or white heron, was well-loved by the Māori, but it is rarely seen. Some say there were colonies in the Te Atatū peninsula and other places, however they are now confined to Okarito in Westland. When seen in close proximity it is a magnificent bird, with its large size and clean white plumage.  Kōtuku had mythical status for Māori because of their rarity and beauty. The epithet "te kōtuku rerenga tahi" (the white heron of a single flight) was given to distinguished guests who seldom visited. Māori kept some of these birds in captivity as their feathers of were considered to be tapu, and were used to adorn the hair of chiefs and other men of high rank, or their cloaks and kites. Women wore the shorter plumes.
While there have been some updates of our logo, it depicts the kōtuku flying skyward (ki te rangi) over Hikurangi maunga range in Te Tairāwhiti. Hikurangi being associated with Ngāti Porou, the iwi of our early founding trustees and workers. Te kōtuku is also a shared identity with kura, groups and organisations and has become synonymous with west Auckland
Our Values
Te Kōtukutanga
Whakapapa
Whaiora
Whānau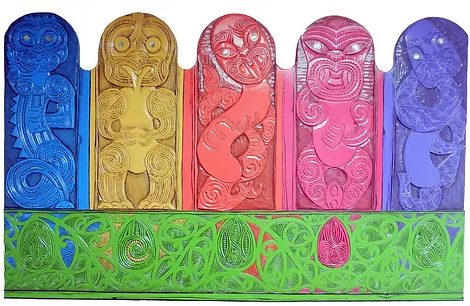 Our commitment to Iwi Māori
We are committed to Te Tiriti o Waitangi and acknowledge and respect the status of mana whenua in Tāmaki Makaurau. Our "five warriors" carving in, our reception lobby depicts our longstanding relationship and history with the following iwi and tribal rohe in and around our service (Left – Right).
Waikato-Tainui,
Ngāti Porou (the iwi of our early founders),
Ngāti Whātua,
Te Kawerau ā Maki
and the iwi of Te Tai Tokerau.
We are also acknowledge and respect the other iwi of Tāmaki Makaurau. We are also committed to matāwaka and whānau who live in Tāmaki Makaurau.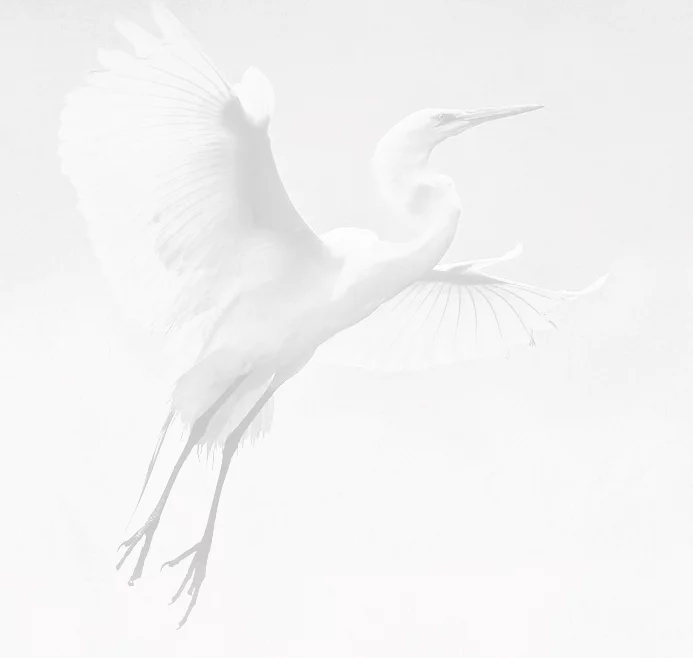 Our Waiata
Ko te kōtuku ki te rangi e rere nei e
E kawe nei i te oranga tāngata
O te wairua me te tinana, te hinengaro
Hoki aue!
Marangatahi tātou e ngā iwi
Hinepiripiri kapohia
Mā te kōtuku tātou e kawe ki te oranga
Ki te ate o te Atua e hika mā
E tū ngā pae maunga Waitākere
E rere ngā wai Opanuku – panuku
Te wao nui o Tiriwa te rohe
Te mana whenua, ko Ngāti Whātua
Marangatahi tātou e ngā iwi
Hinepiripiri kapohia
Mā te kōtuku tātou e kawe ki te oranga
Ki te ate o te Atua e hika mā
Ka rere taku manu
Ka rere te kōtuku ki te rangi
Ki te Tai Rāwhiti ki te toka whakairo ā Hikurangi
Ki te hauāuru ki runga o Waikato e
Hokahoka taku manu ki te Tai Tokerau
Ki runga o Rangitoto ki Takaparawhau
Topatopa kau ana ki Maramatāwhana
E ko te Kawerau ā Maki
Tau ana taku manu ki runga o Titirangi
Ki Waitākere e hika e
Nā Rāwiri Waititi i tito